Playhouse - Mermaid Cove
SKU: 270-814959024372
$50.00
Have you heard of the Magical Coral? It lives in the heart of the Norwegian Sea. Late at night, when the moon is full, the coral opens up, and a beautiful mermaid and her little friends come out to play!
This fabric playhouse set comes complete with a little mermaid and eight sea animals, so the fun never ends!
Each set is 100% cotton, handmade in Sri Lanka, safe to chew, and easy to hand wash. This item is approximately 12 x 10 x 6.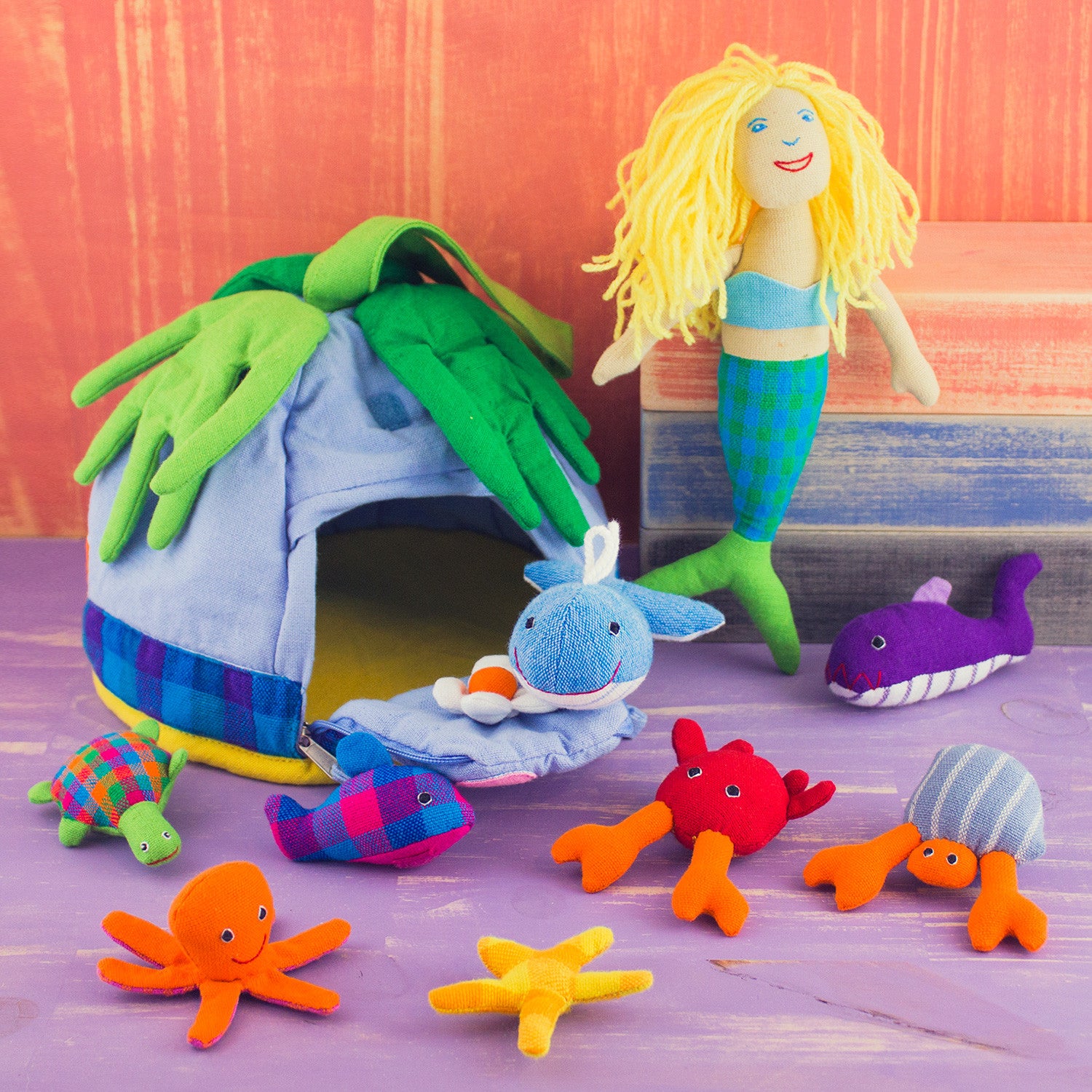 Saving Elephants

Protecting Trees

Creating Jobs