Soapstone Elephant Robin's Egg Blue
SKU: 830-814959020404
$15.00
This cute little elephant sculpture was hand-carved out of soapstone by a fair trade women's cooperative in Kenya called Tabaka. This cooperative was established to eradicate suffering in the Kisii area of Kenya. Mr. Ellie Pooh believes in empowering these soapstone artisans by providing fair wages and markets for their products outside Kenya.
Soapstone gives an incredible smooth and heavy feel when you hold it. Every sculpture is made completely by hand so no two are exactly alike, but they are all around 2 & 3 inches tall and between 3 & 4 inches long from nose to tail. See our other listings for a variety of bright colors and styles.
This soapstone "good luck" elephant is decorative but also can be used as a ring holder or paperweight. A great gift for someone who appreciates people, elephants, or just a fan of Fair Trade.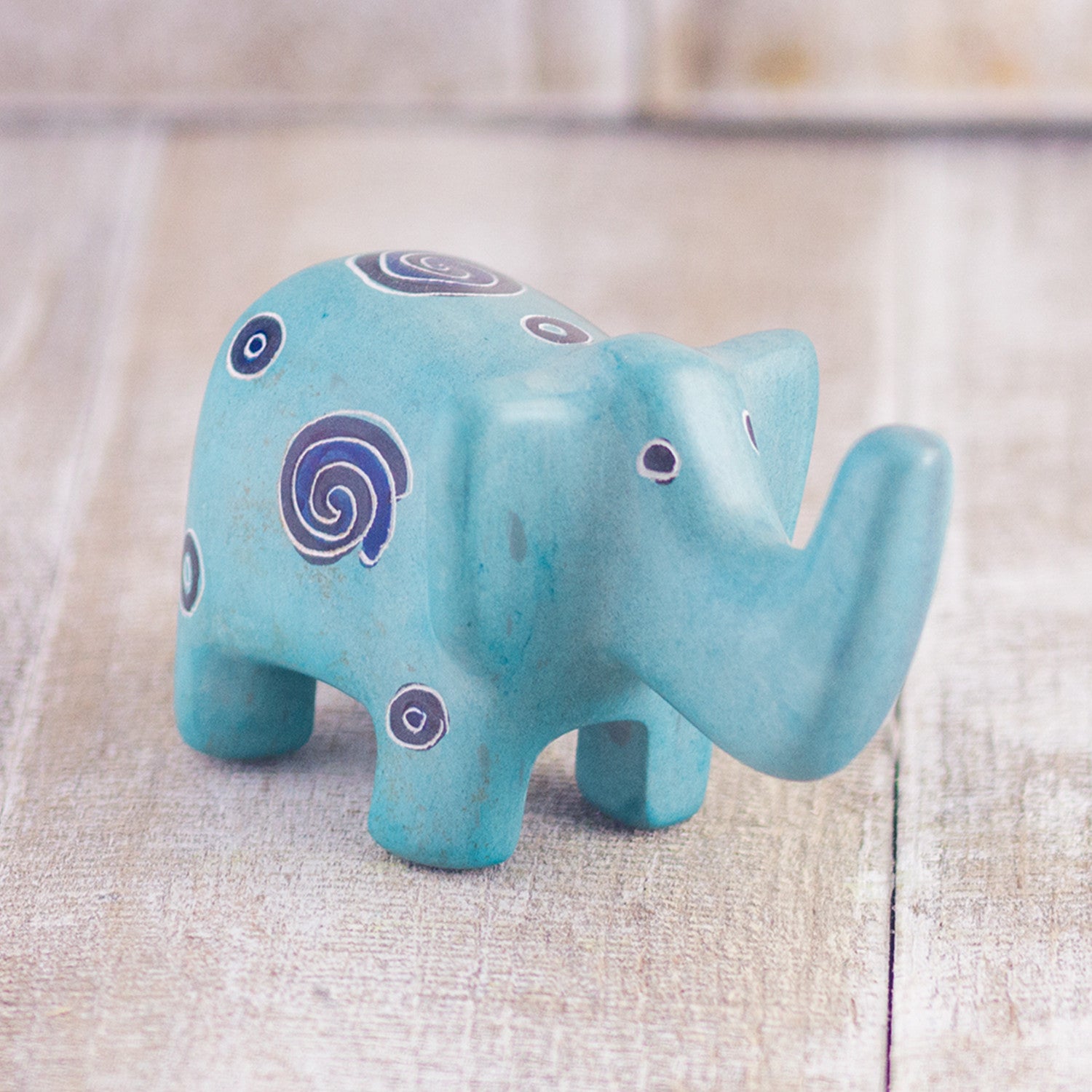 Saving Elephants

Protecting Trees

Creating Jobs