Single Greeting Card Baby Elephant Birthday Sketch
SKU: 290-814959025348
$6.00
Introducing our second product to feature one of our friend Matt Mulford's designs!
This birthday card reads "Someone 'Nose' It's Your Birthday! Wishing you a trunk full of happiness on your special day!" on the front and is blank on the inside for you to customize.
Why send a store bought card when you can send a 100% recycled, tree-free, eco-friendly poo card?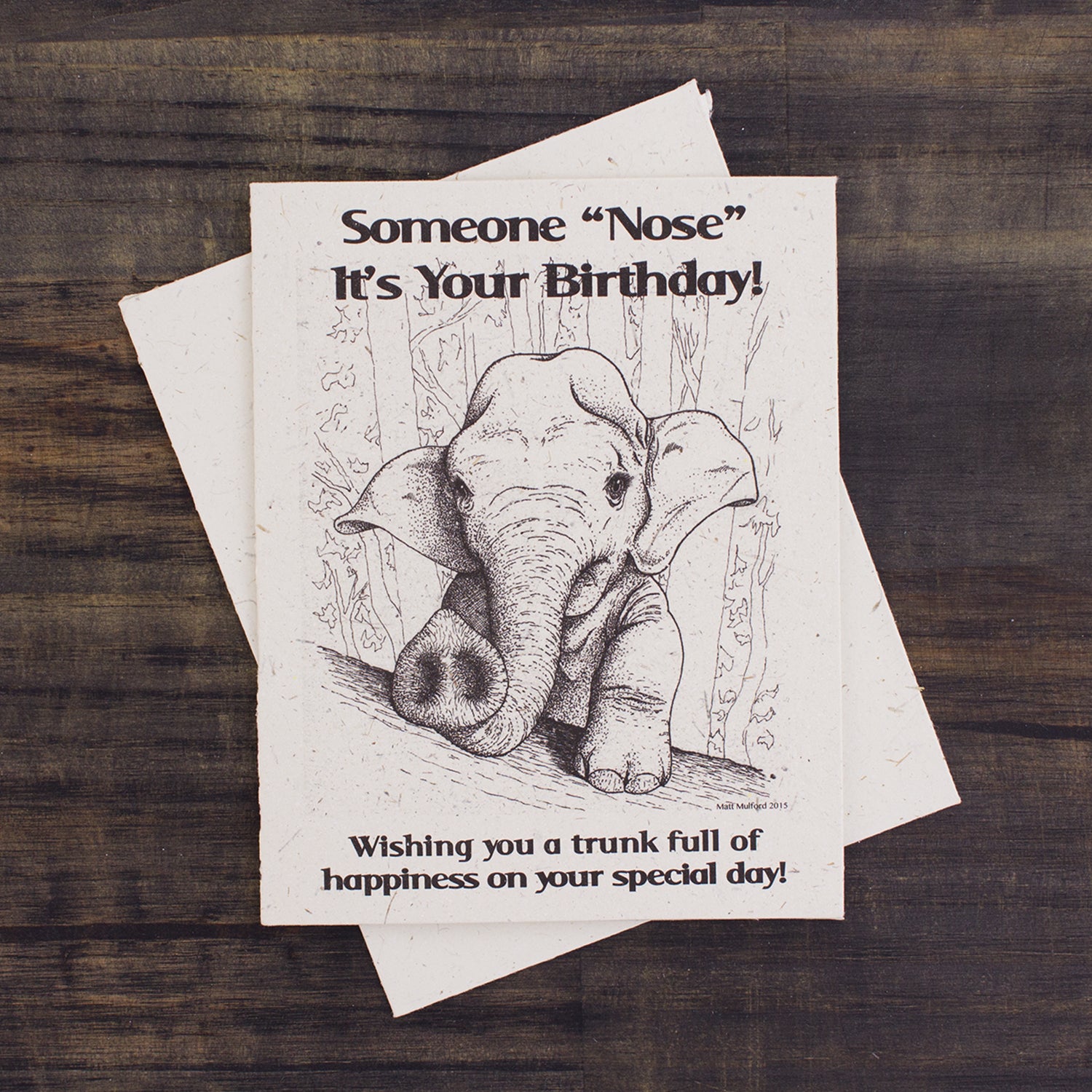 Saving Elephants

Protecting Trees

Creating Jobs