DIY Single Greeting Card Kit Sea Turtle
SKU: 292-814959025027
$6.00
In the age of social media, texts, and emails, it's easy to forget how much fun it is to receive mail. What's even more fun than that?...  How about making a card yourself!  These Do-It-Yourself greeting cards bring out the creative side in everyone and are anything but store bought!
Each blank card comes complete with pre-cut and a torn scenery set that consists of a paper pulp embellishment of a Turtle to hand decorate.  A photo reference is also included for those that want to try their hand at recreating what our artisans do! 
Find a high definition of a similar notebook design here.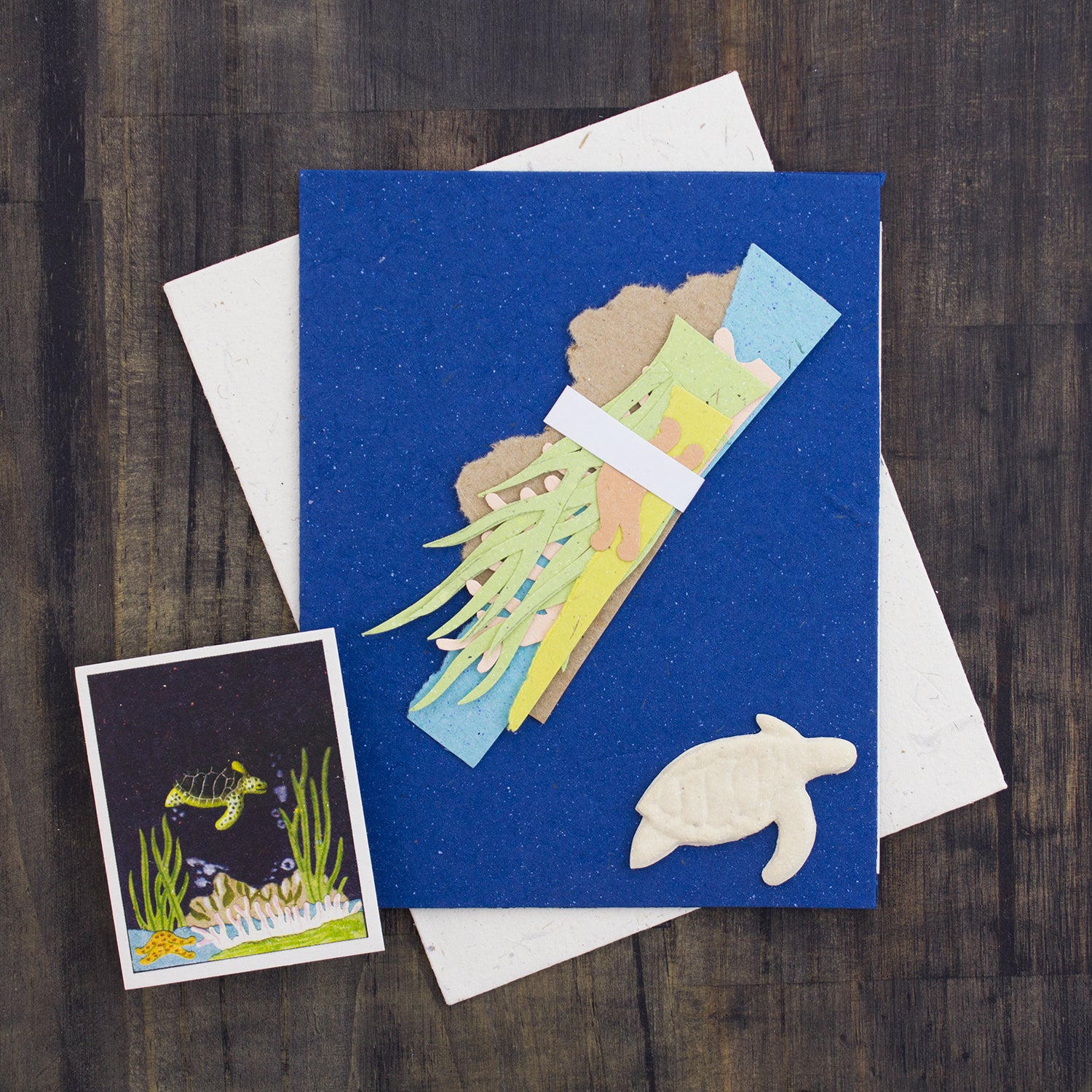 Saving Elephants

Protecting Trees

Creating Jobs